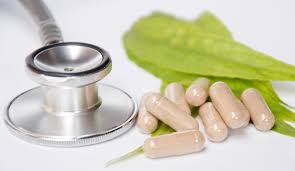 In the light of the need for observing the disease from a broader perspective, Integrative Medicine emerged, a bridge between conventional medicine and complementary medicine.
Integrative Medicine (MI) combines the knowledge of conventional medicine with other complementary medicines that have been proven scientifically effective as chinese herbal medicine, orthomolecular nutrition, diet and lifestyle, acupuncture or stress control.
This medical specialty not only focuses on improving disease symptoms, but on the reason for its origin and on strengthening all the physiological mechanisms to help the body to fight disease and restore health. Conventional medicine is highly effective to treat acute diseases, but does not offer all the answers in the management of chronic diseases. Integrative medicine offers combining conventional and complementary medicinel knowledge to give a better management for chronic diseases.
Prestigious US hospitals have an Integrative Medicine department. In Spain, we have the Spanish Association of Integrative Physicians (AESMI) and the Spanish Society of Integrative Medicine (SESMI).